CHS varsity football at Cameron will begin at 7:30 pm due to a lightning delay during warm ups.

Congratulations to Mya Bevelle, Abby Clements, Kaylynn Cranmer, and Jacoby St. Clair, they were the R.A.K.E. Award winners for the last few days of school at Chillicothe High School. They were identified doing the following - Mya BeVelle - A student dropped a large container of colored pencils on the floor when the bell to change classes rang. Mya came into the room and immediately started helping pick up the colored pencils. Abigail Clements - When Abby came in she got out the project boxes for all the other students and left them at each student's seat. Kaylynn Cranmer - After a messy lab several students didn't pick up their trash. Kaylynn went around and picked up after her classmates without being asked. Jacoby St. Clair - He put up all the chairs that students left down at the end of the day so the custodians could clean underneath the tables.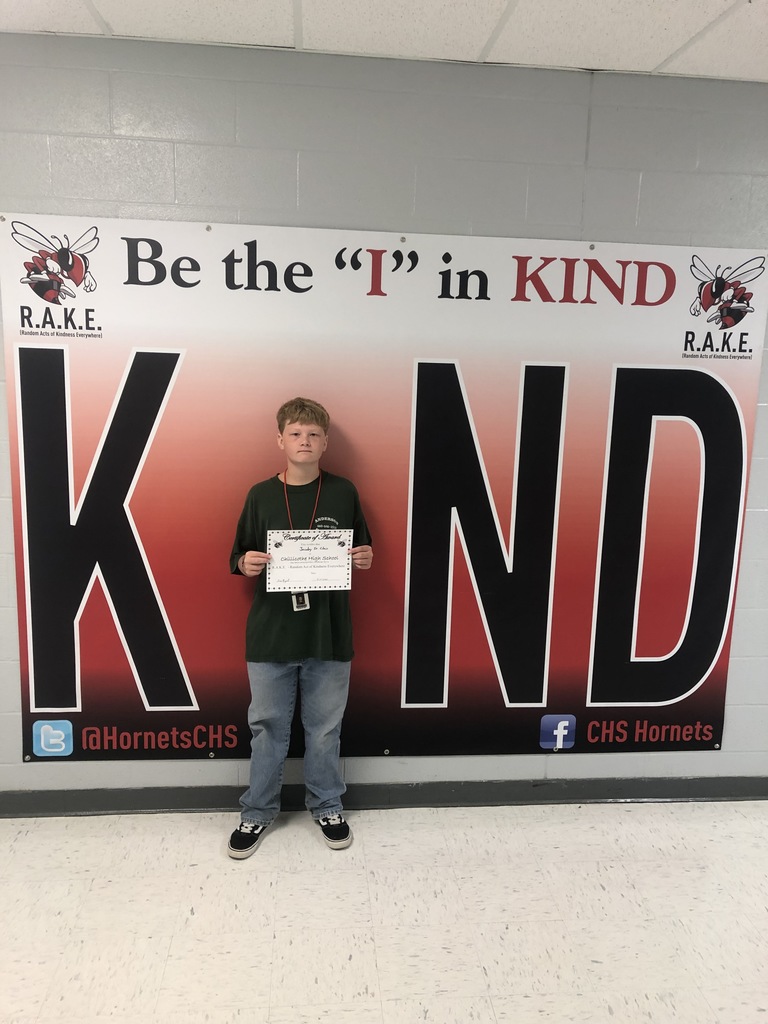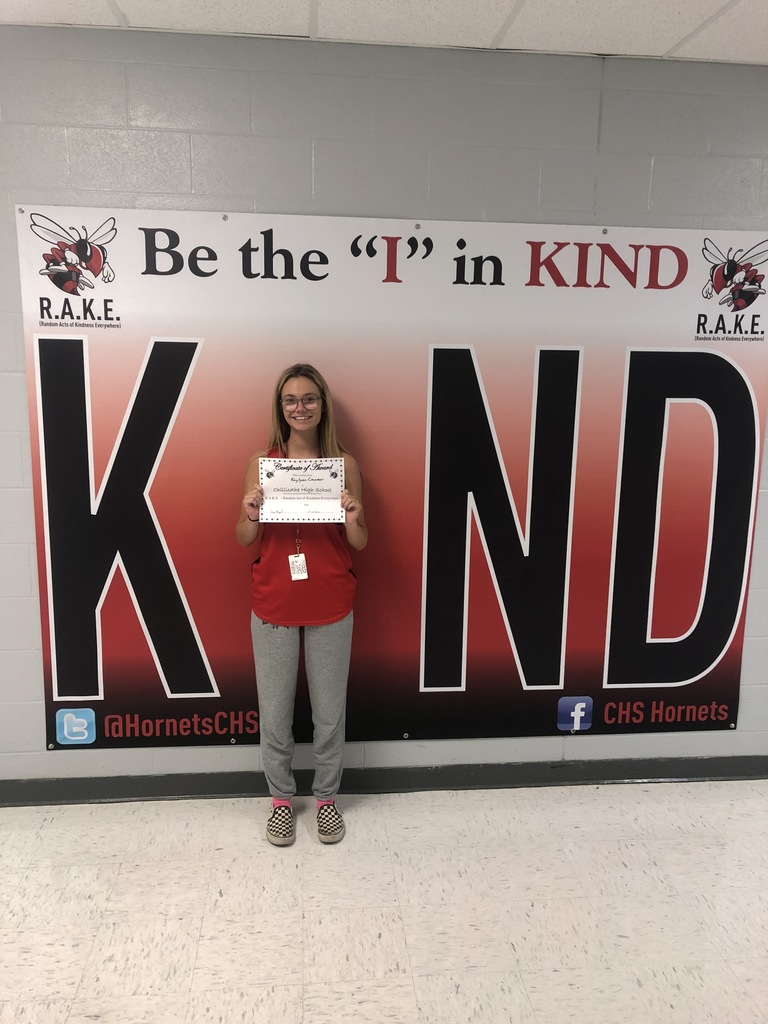 CHS Tutoring Opportunities: Looking for extra help and time to work on assignments? Tutoring is offered for all CHS students after school every Wednesday until 4:45 pm in the CHS library.   The first quarter mid-term ends this Friday.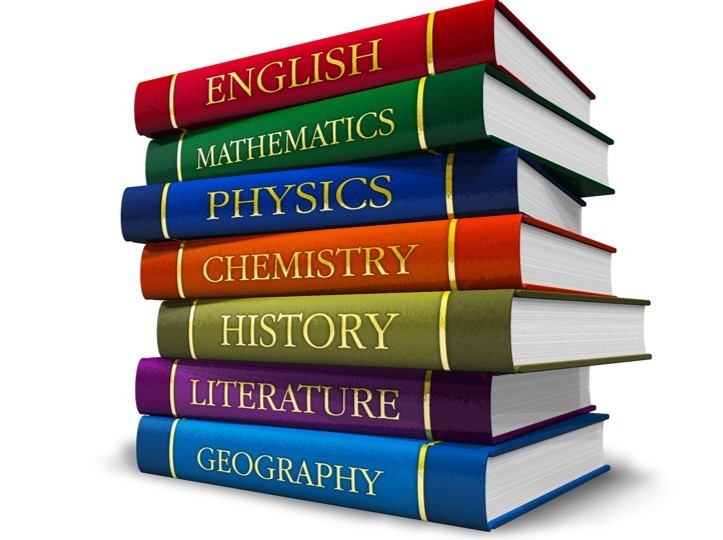 Congratulations to Jessica Reeter and Shayden Hawkins, CHS female and male Students of the Week for the week of 9-6 through 9-10. If you see them, please feel free to congratulate them for representing CHS in such a high manner.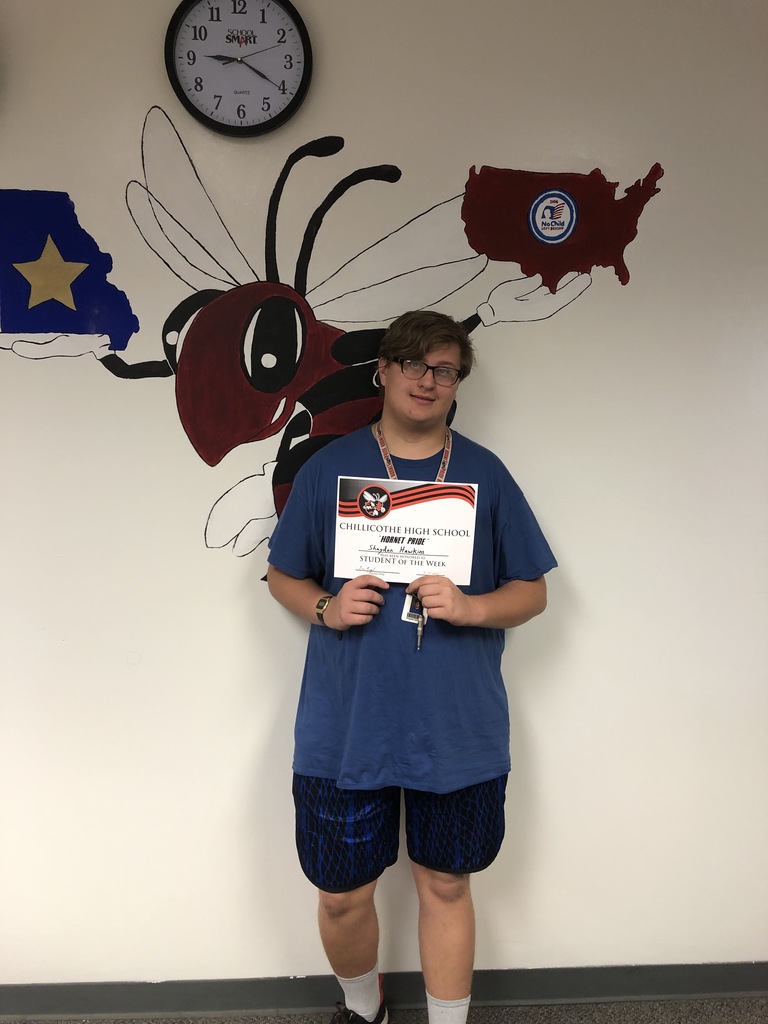 Congratulations to the Chillicothe High School softball team, Putnam County Tournament champions! Hornets on Top!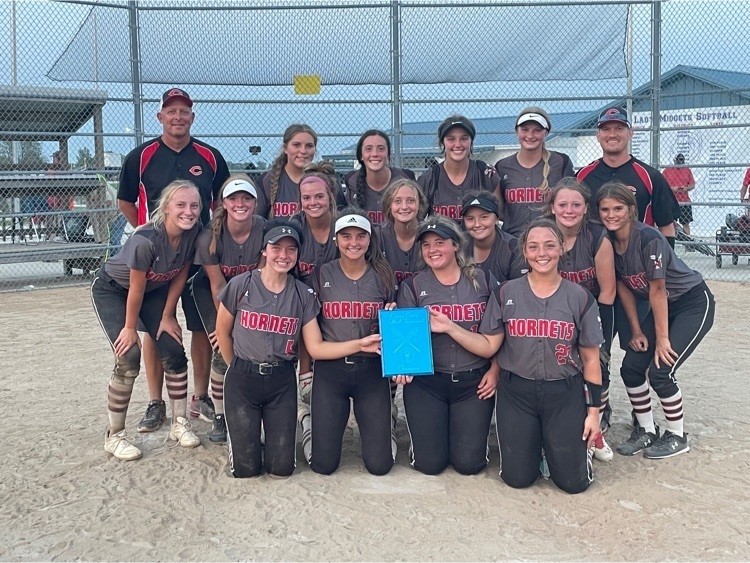 Congratulations to Rylee Washburn, Rylin Clark, and Michael Weese, they were the R.A.K.E. Award winners for the last few days of school. They were identified doing the following - Rylee Washburn -  Rylee took the time to clean up the paint from other students in the Art room. Rylin Clark-  A student's headlights were on in the parking lot, nobody was in the vehicle, Rylin told the administrative office about the headlights being on to avoid that student having to have their vehicle jumpstarted. Michael Weese- Every day Michael comes to 1st hour and starts putting all the chairs down before class starts.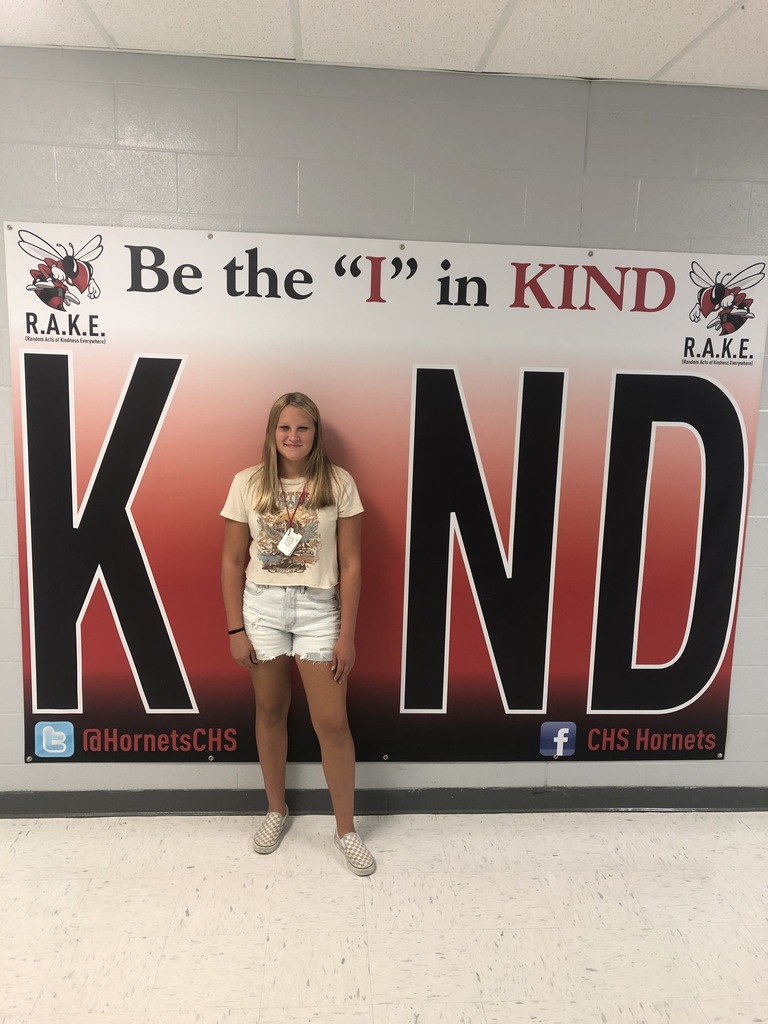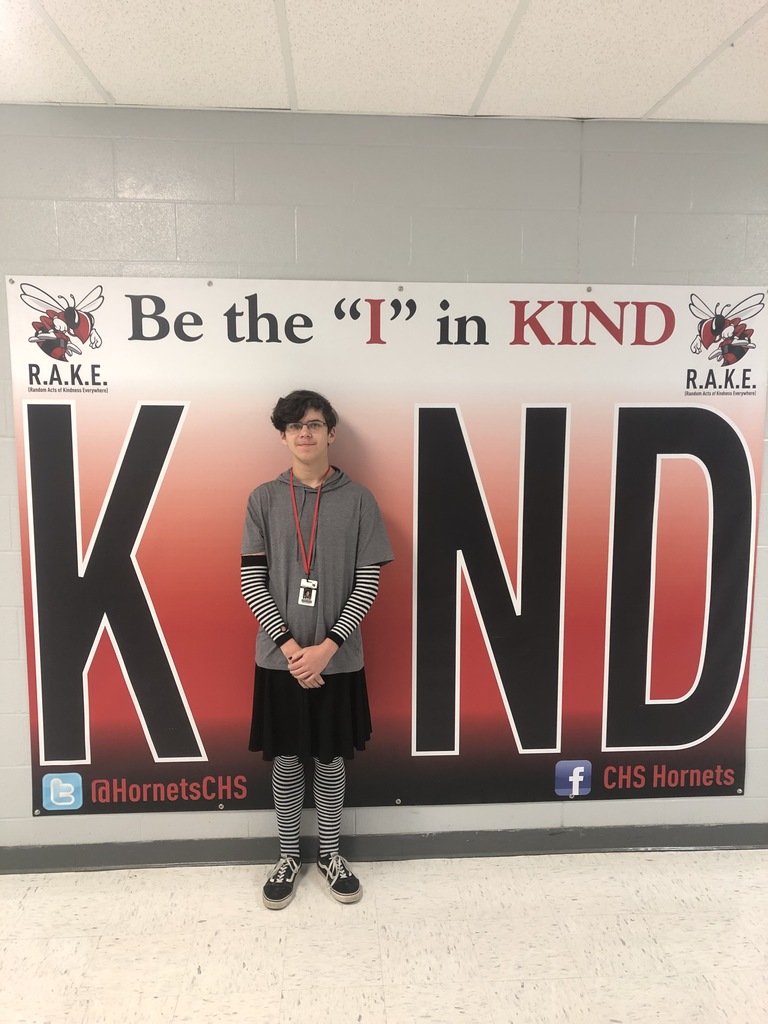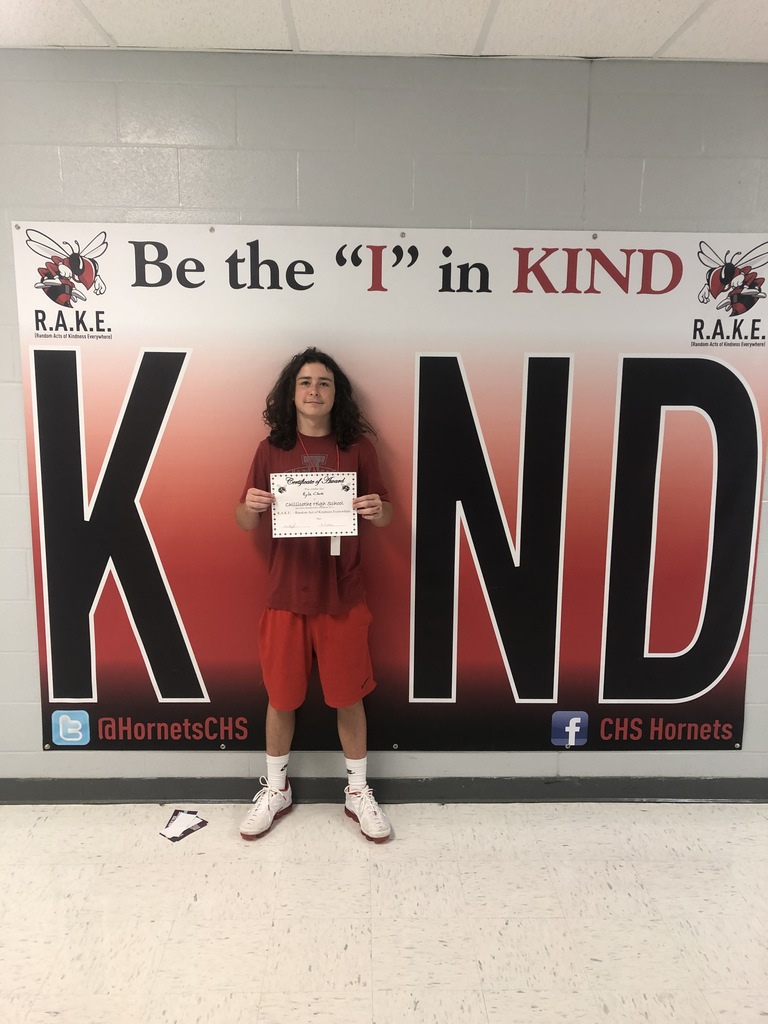 Reminder: Chillicothe High School offers tutoring for any student needing help in a subject area every Wednesday from 3:15-4:45 pm in the library at Chillicothe High School.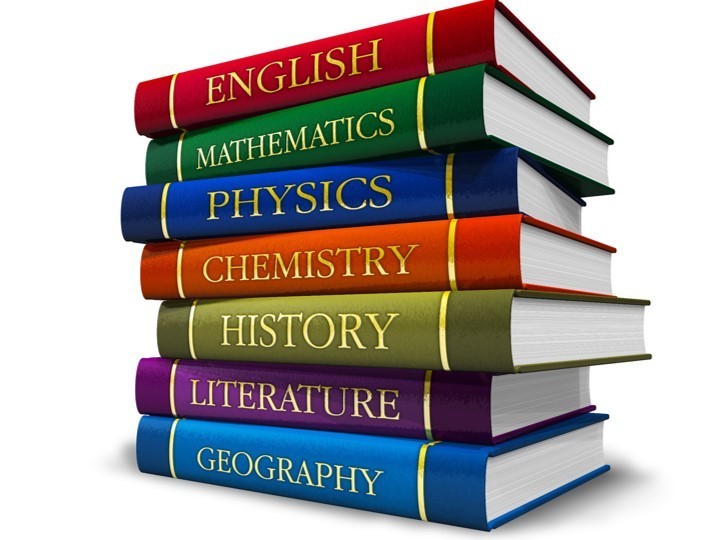 Congratulations to Lauren Cavanah and Wyatt Brandsgaard, Chillicothe High School female and male Students of the Week for the week of 8-30 through 9-3.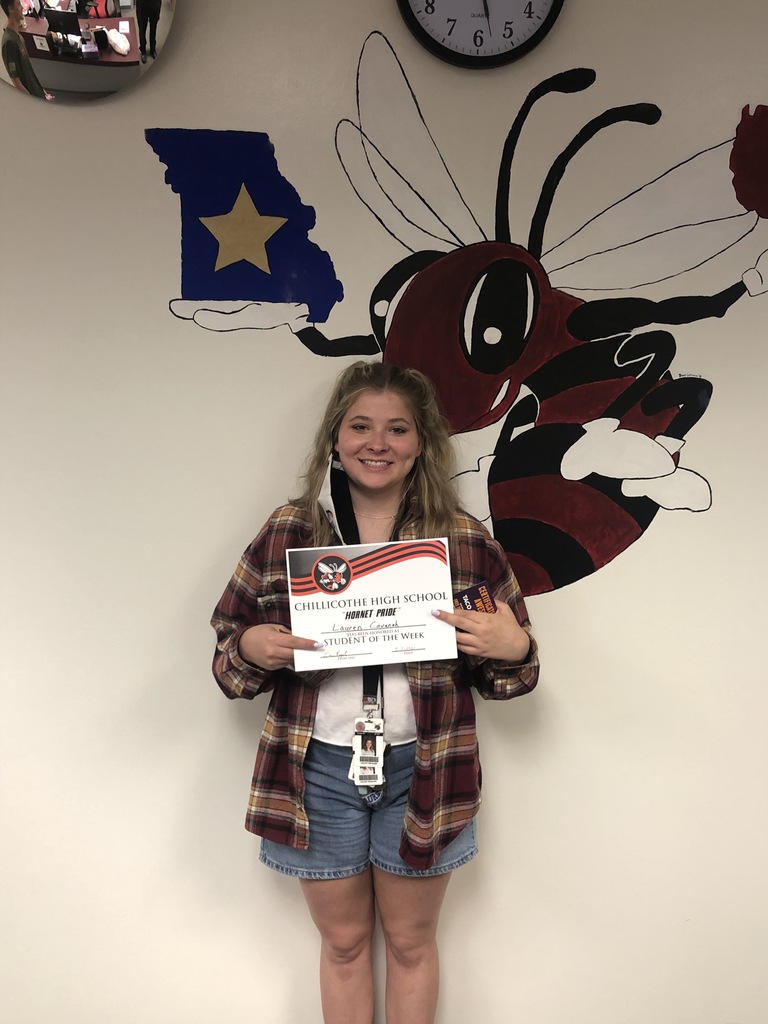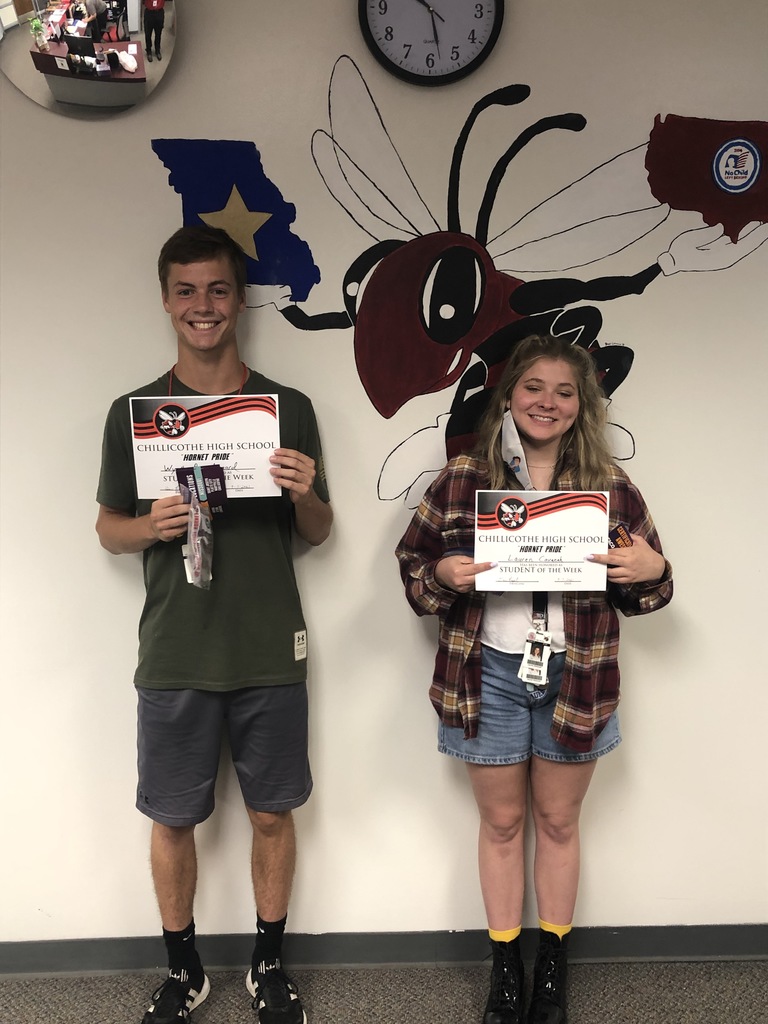 CHS volleyball tonight at Brookfield will begin at 5:30 pm.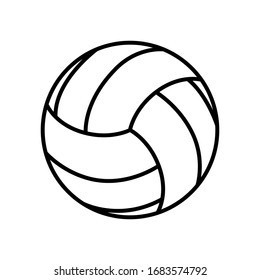 Chillicothe High School Students and Parents: Tomorrow is student picture day at Chillicothe High School with Inter-State Studio. After pictures have been completed tomorrow September 8, parents may order and pay online by visiting inter-state.com/order and using the order code 59705FB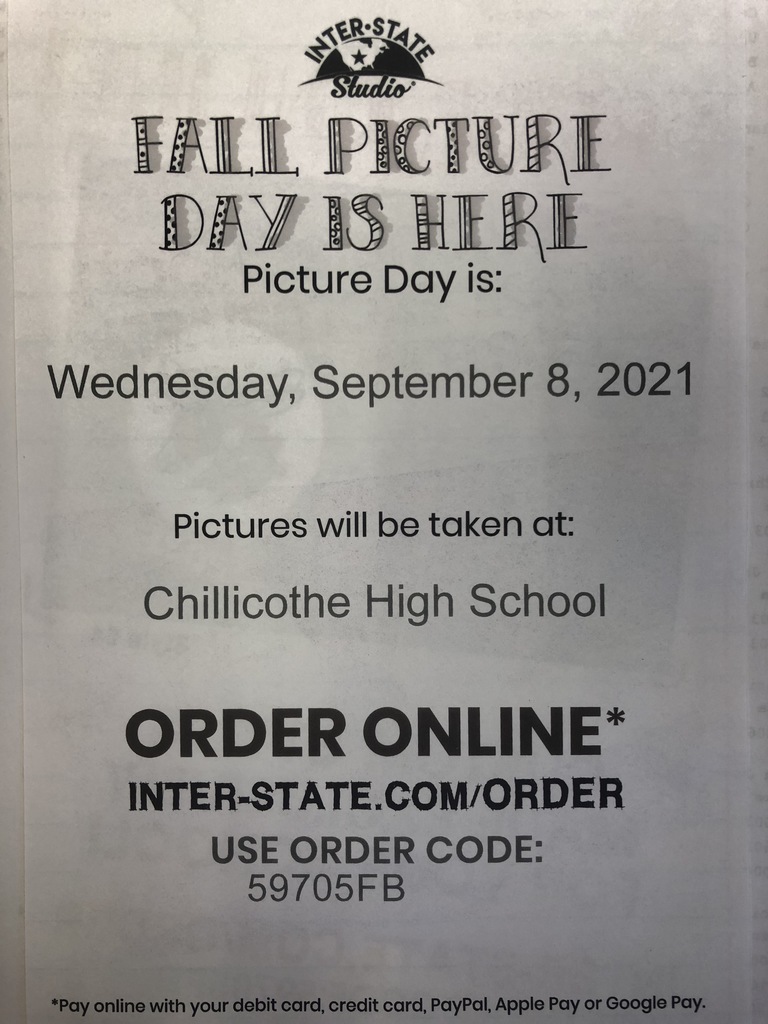 The weather forecast looks better and better for the 7 pm kickoff vs. Kirksville at Chillicothe. Wear your red and come out and support the hornets!

Congratulations to Gabe Peterson, Torie Reed, and Alayia Etheridge, they were the R.A.K.E. Award winners for the last few days of school. They were identified doing the following - Gabe Peterson - Gabe holds the door open after first-hour band for all band students after rehearsal outside all hour. Torie Reed - a student asked me if I had an extra Chromebook charger, she had left hers at home, Torie immediately offered the student to use hers. Alayia Etheridge - The bell rang and as the students were leaving Alayia noticed a school ID on the floor. She made sure her classmate got it back before leaving for the next class.  Hornets on Top!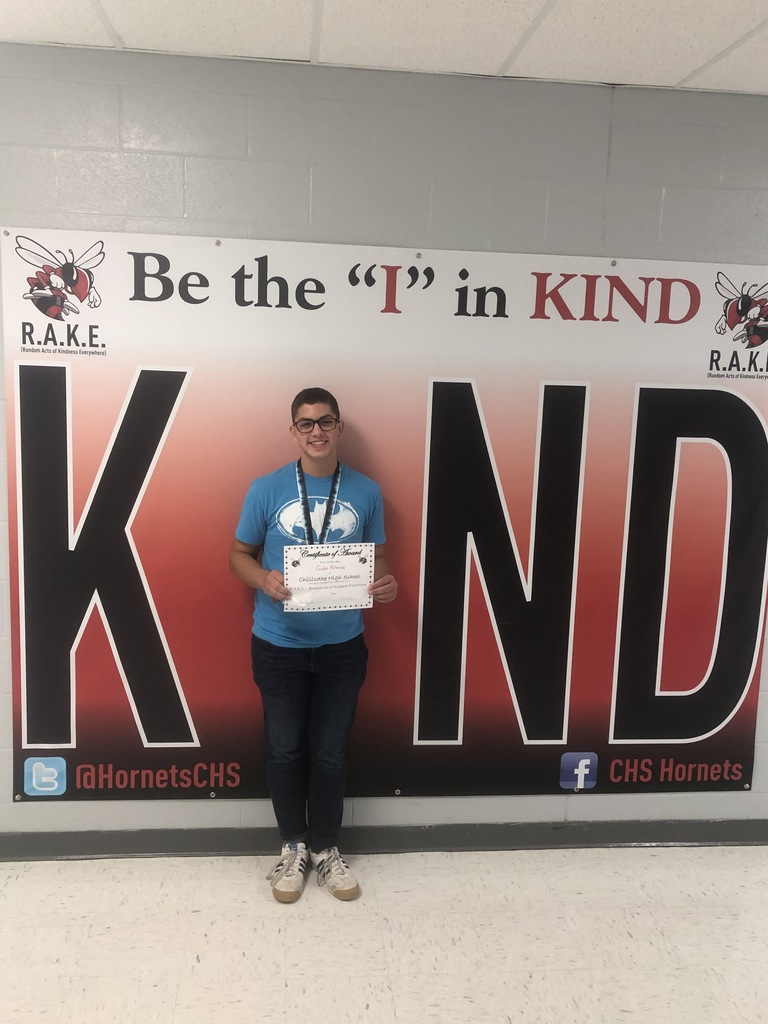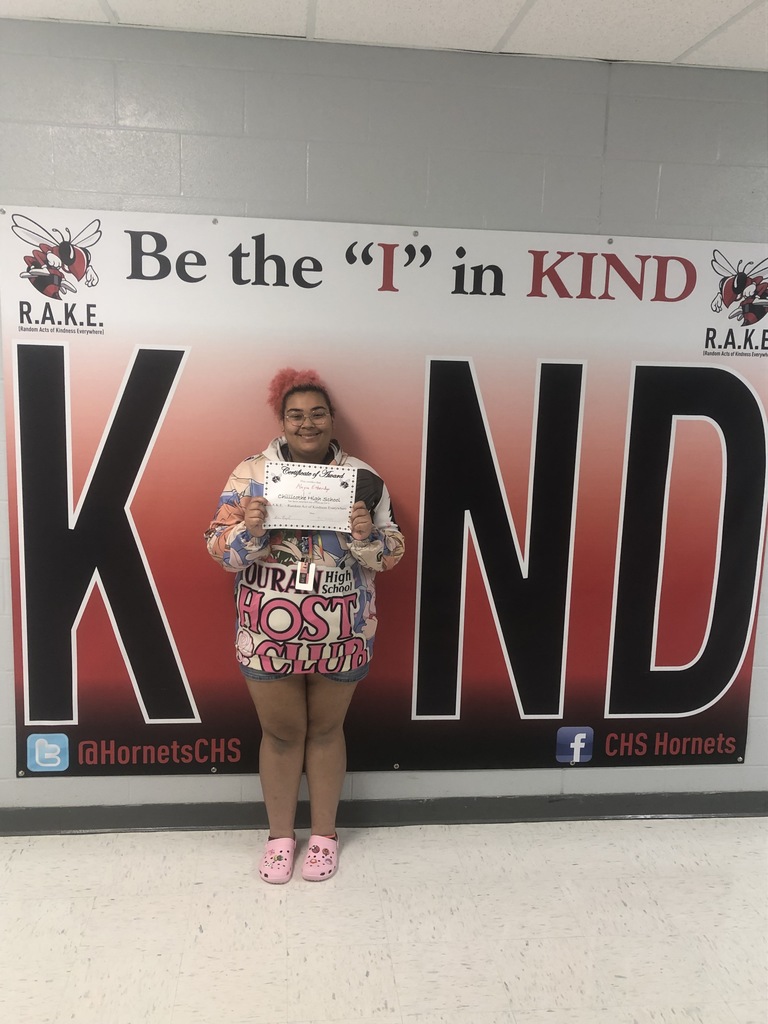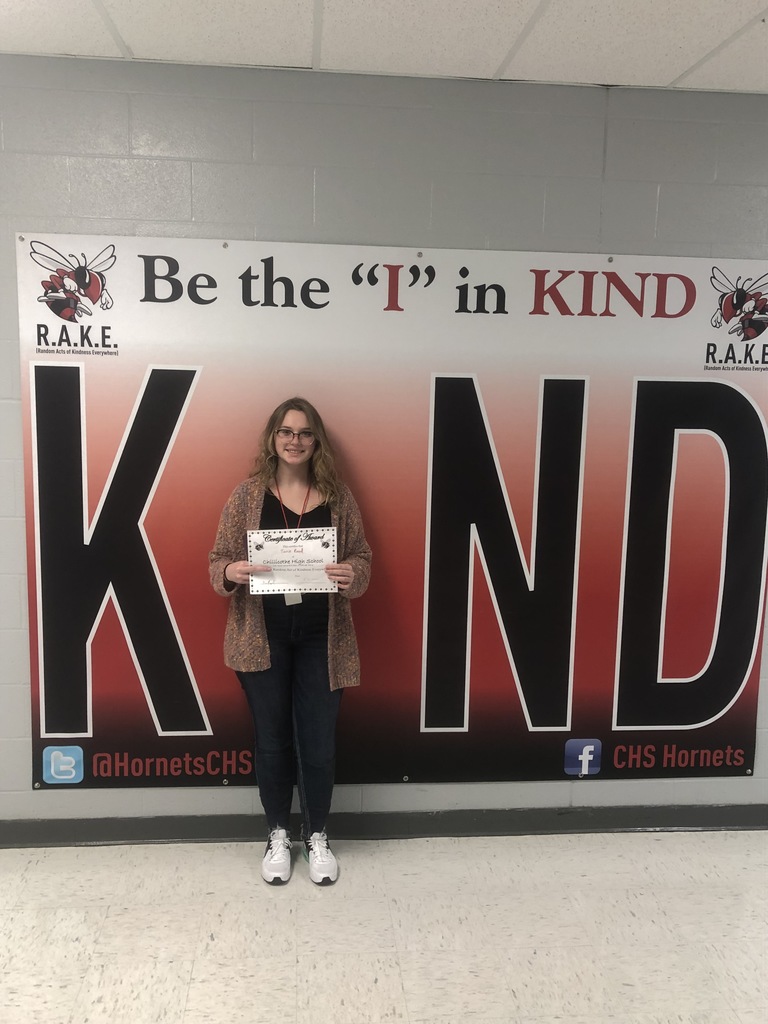 CHS Activity Info.- Girls tennis has moved to 5:00 pm this evening at home due to busing issues at Savannah. Softball at East Buchanan was rescheduled for this evening at 5:00 pm.

The softball games for today at East Buchanan have been rescheduled for tomorrow, September 1, at East Buchanan at 5:00 pm. due to wet conditions at East Buchanan.

Mrs. Christy's Interior Design II class is seen here working on a project that focuses on the physical and psychological needs that a home provides. Classes are in full swing!!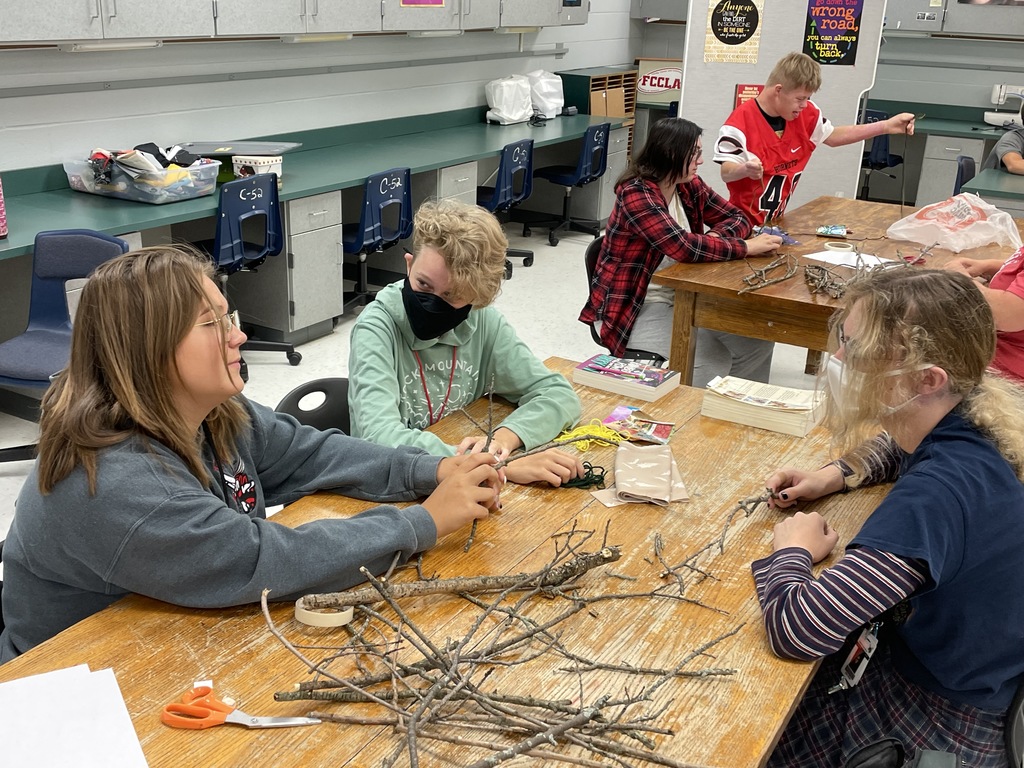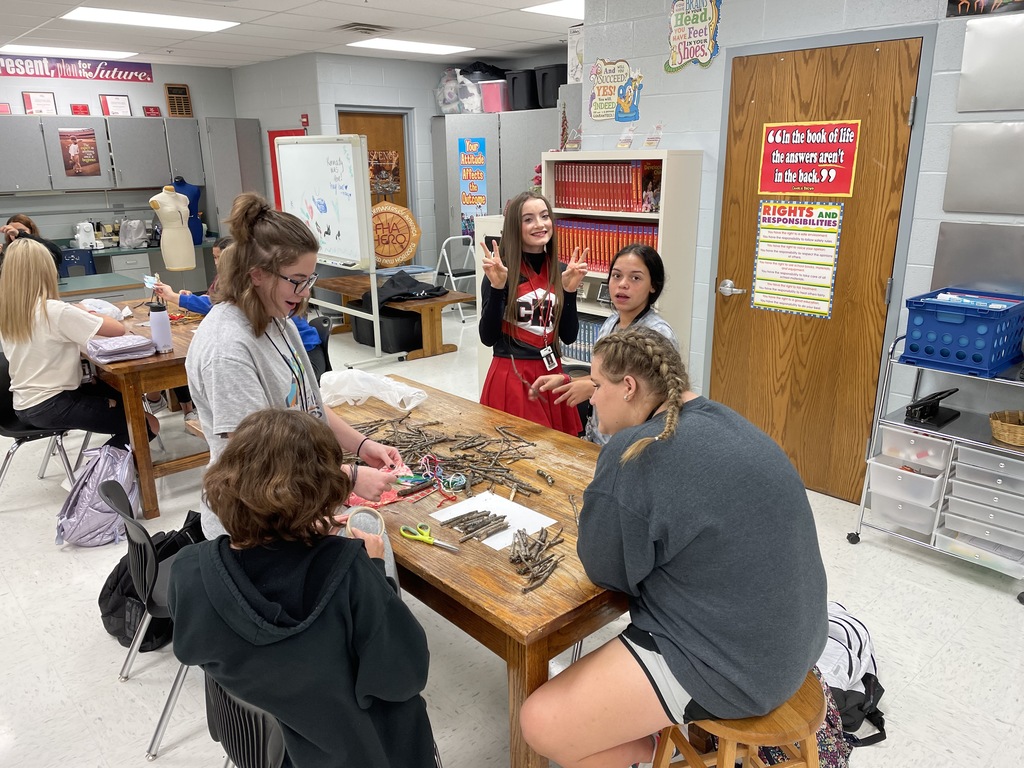 Congratulations to Cutter Parkes, Cami Carpenter, Kaden Cranmer, Josh Eckert, Carver Crawford, Josh Adams, and Cody Lehman, they are the R.A.K.E. Award winners for the first few days of school. They were identified doing the following - Cutter Parkes held the door for several people this morning! What a nice way to start the day! Cami Carpenter walked by Kyle the custodian after school and told him how much she appreciated him and everything he does for our school. Kaden Cranmer noticed a student from the first hour had left their Chromebook in my classroom. He volunteered right away to go find the student to return it to him. Josh Eckert let several cars out of the PAC parking lot after school, cars had been waiting several minutes to leave. Carver Crawford stopped while on his way to class and helped the janitors put all the lunch tables down where they belong. Josh Adams brought another student his missing Chromebook. Cody Lehman got to the front door this morning, he held the door for all the kids that just got off his bus(And me:) ) Hornets on Top!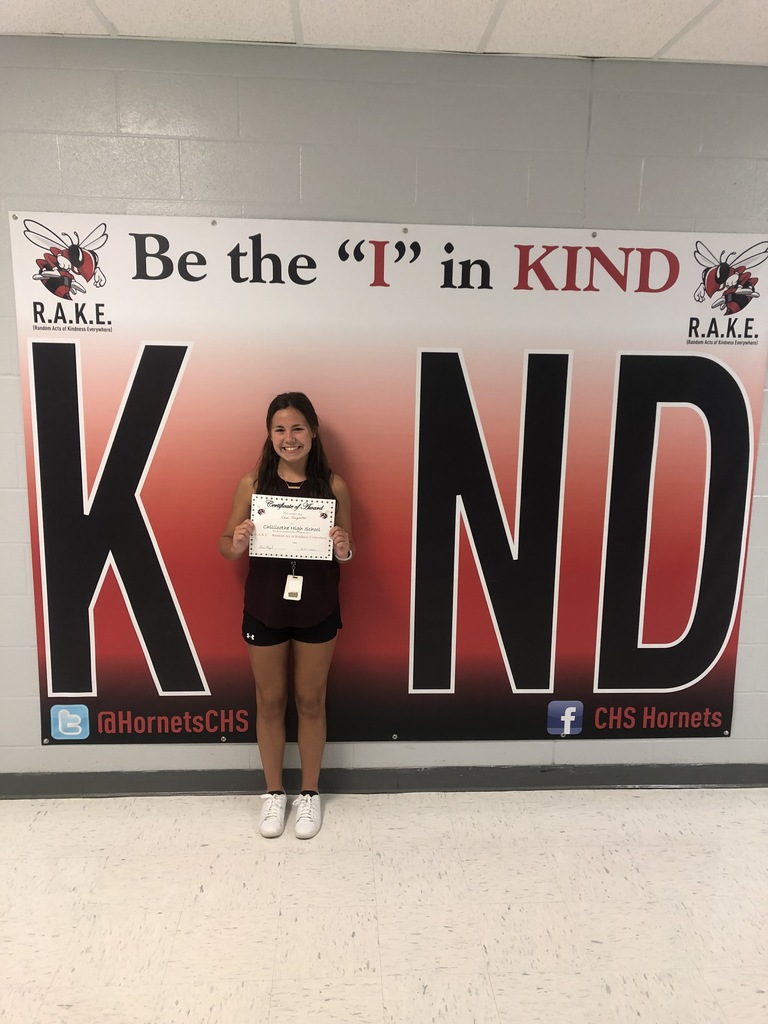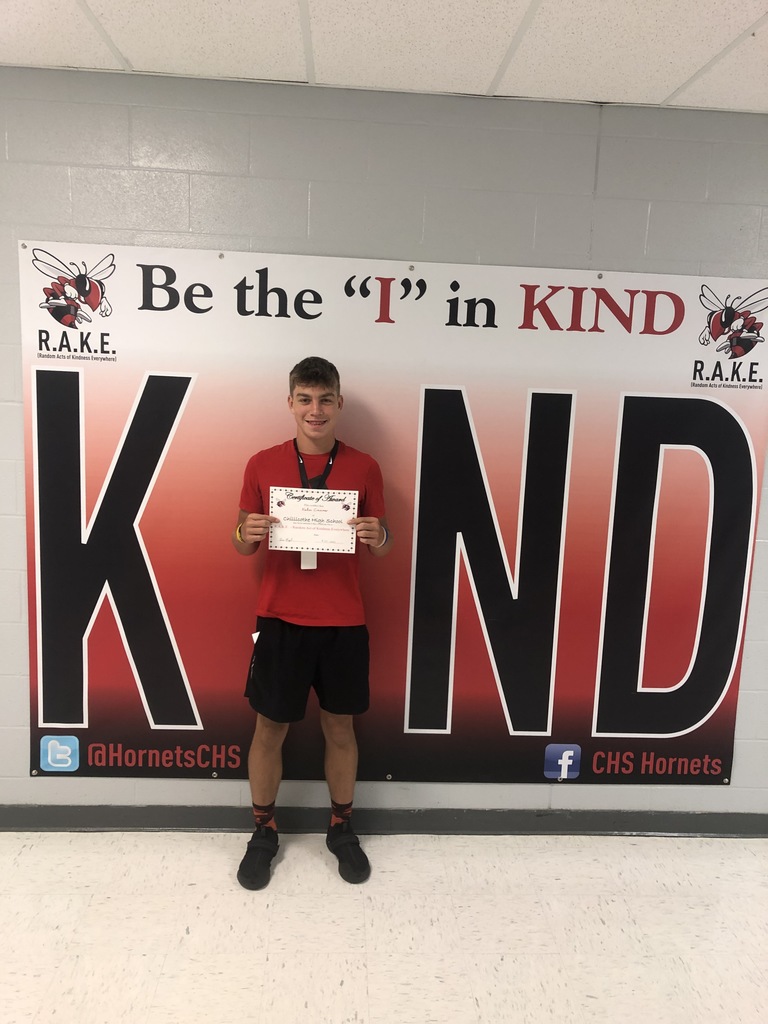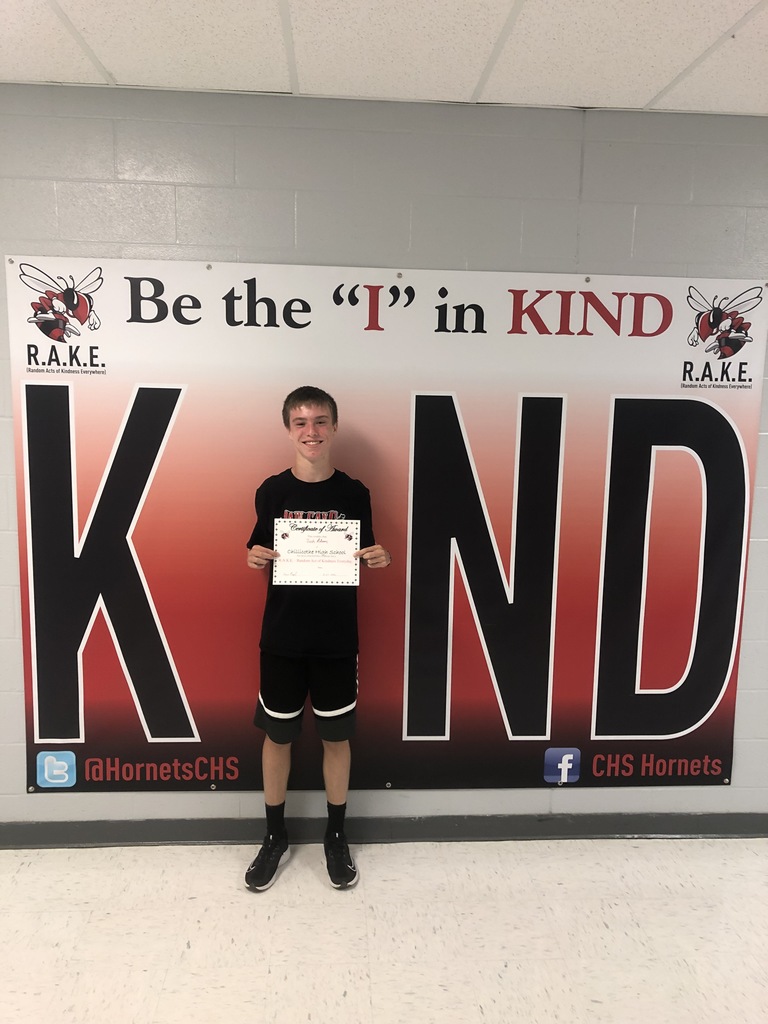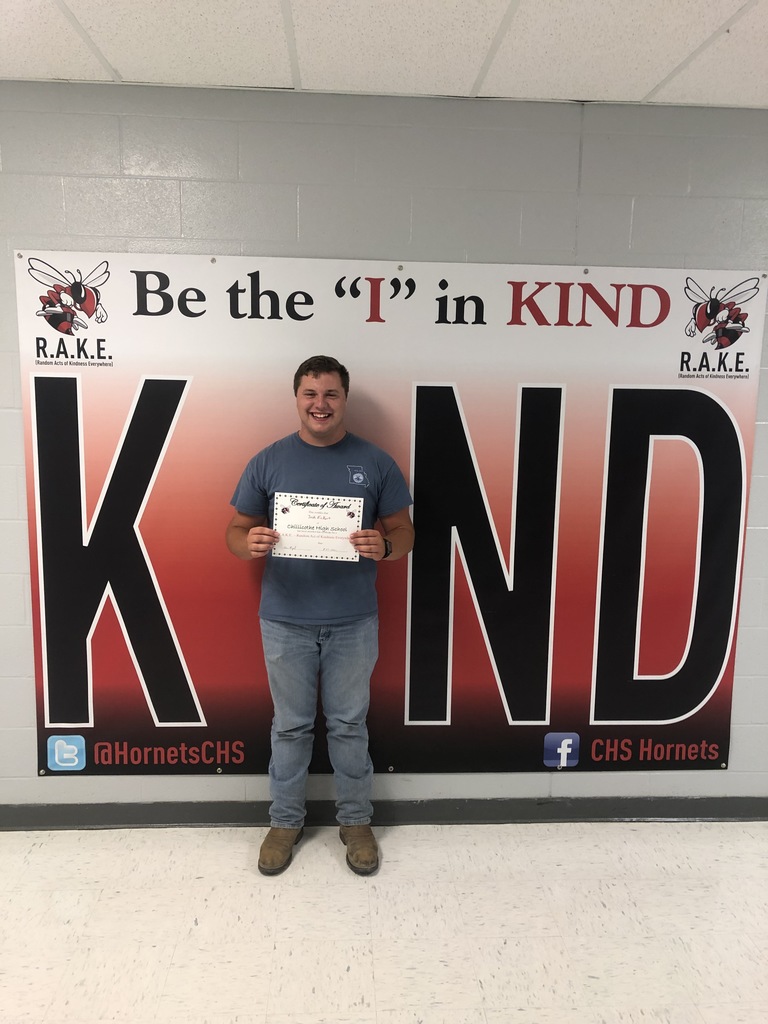 CHS Dual Credit Students and Parents: Reminder, all paperwork and payment for a Dual Credit course is due on Thursday, August 26.

The tradition continues at Chillicothe High School with the Class of 2022 enjoying the first day of school with Senior Sunrise at the stadium.

Softball jamboree at Cameron has been postponed for today due to wet conditions.