Parents and Students: The Chillicothe R-II School District is excited to announce we are offering open WIFI for our CR-II families. Outdoor WIFI access points have been placed at the Ag Center, the Chillicothe Middle School, and the PAC parking lot. The network name is HORNET WIFI. After connecting to the network, you will be required to sign a disclaimer page. You will then have limited access to WIFI for homework assignments, parent-teacher conferences, and other school related uses. Hours for WiFi access will be from 6:00 am to 11:59 pm daily. It is our pleasure to couple with the community to provide access to families in need!

The Chillicothe R-II School District is accepting bids for a used 2005 Dodge Ram 1500 truck. Please see details below.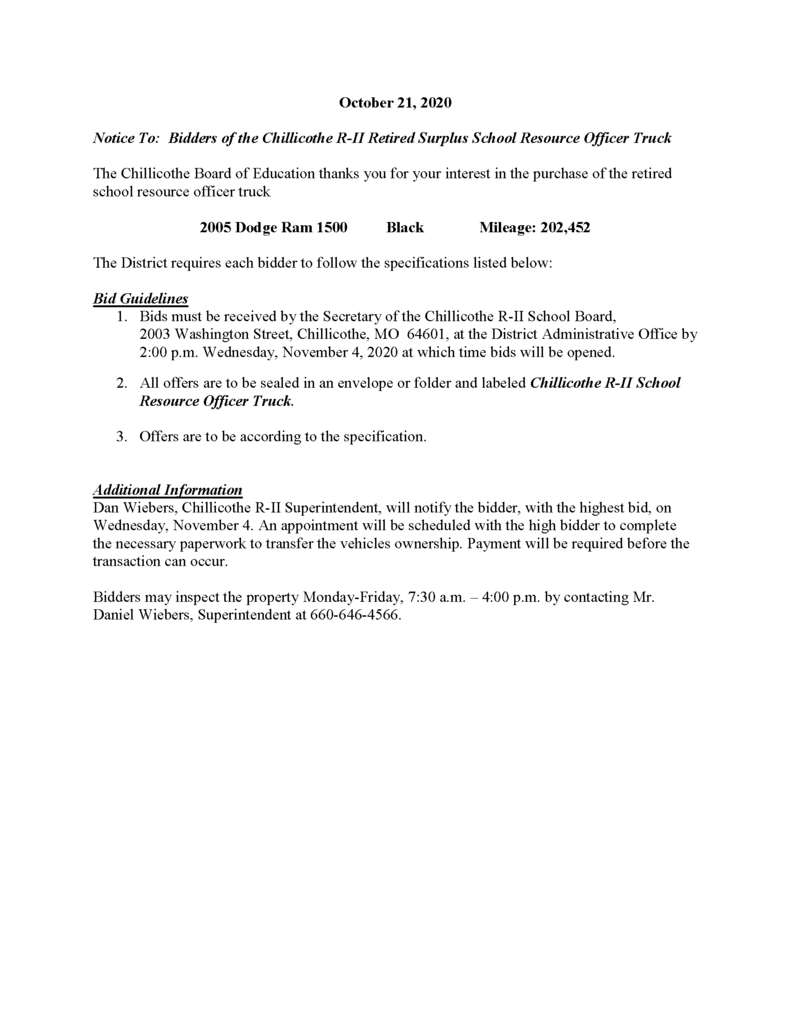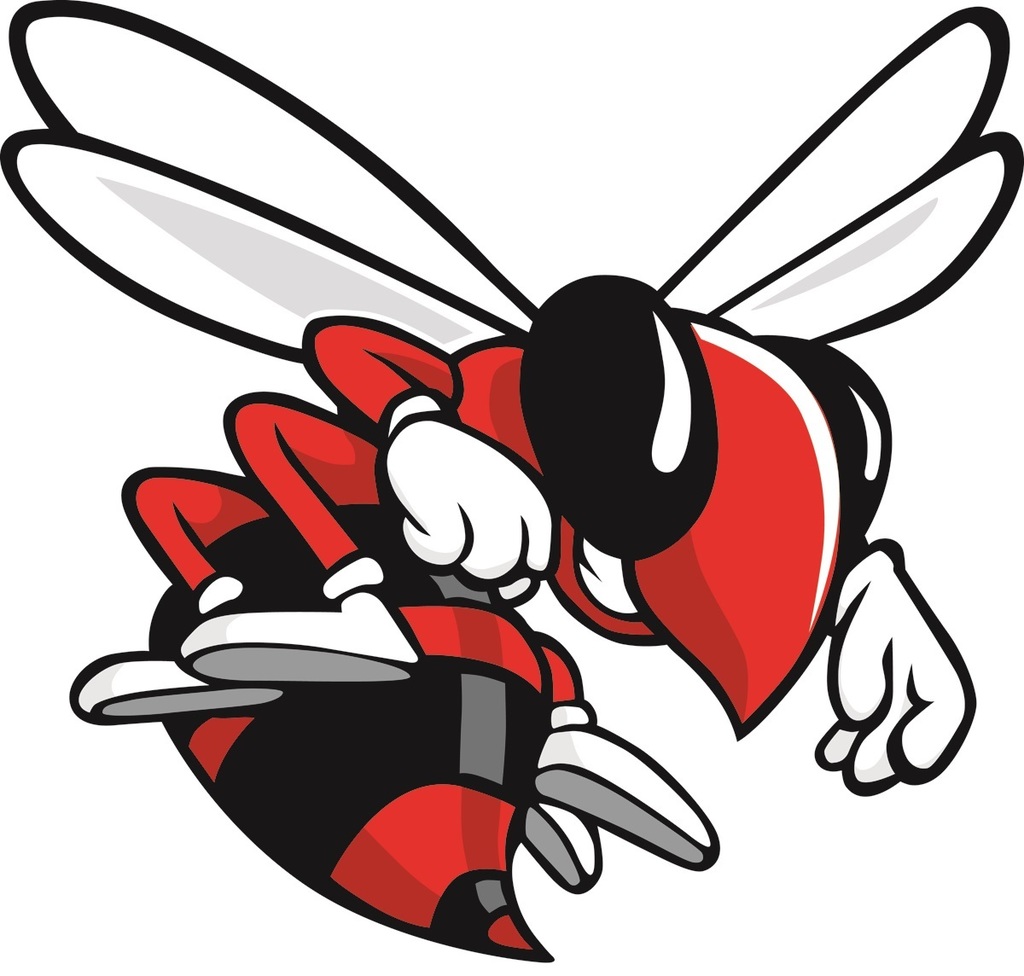 Here is your weekly Chillicothe R-II School District COVID update. We have added a weekly quarantined by building report for your convenience. To access other Missouri Covid data through the Show Me Strong Dashboard use this link:
https://showmestrong.mo.gov/data/public-health/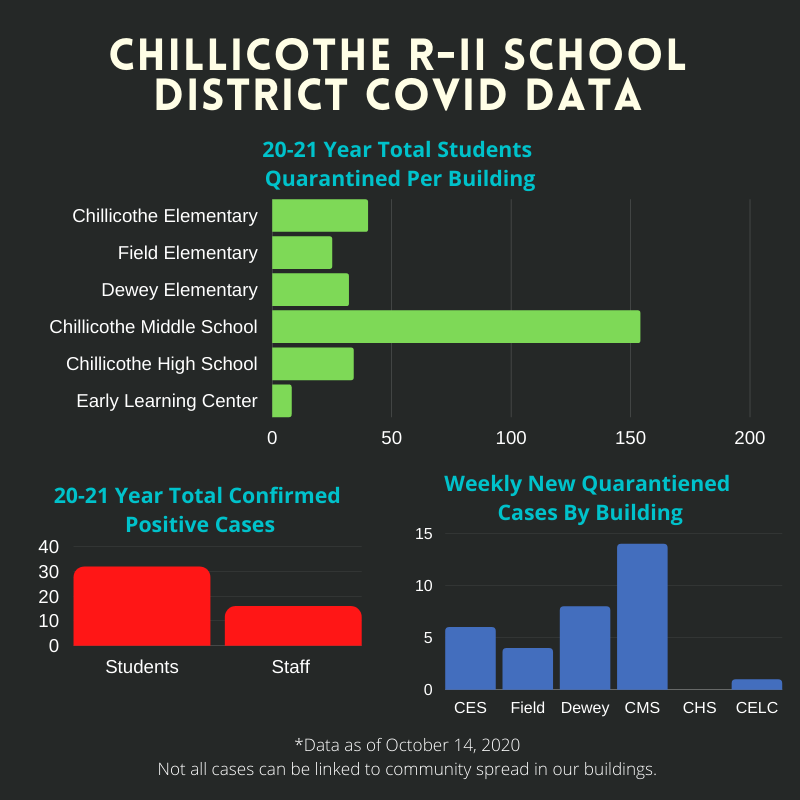 The Chillicothe R-II School District will post weekly updates on the district's current COVID-19 cases. Watch for your weekly updates! Looking for real-time COVID-19 updates? Follow this link for Missouri information:
https://showmestrong.mo.gov/data/public-health/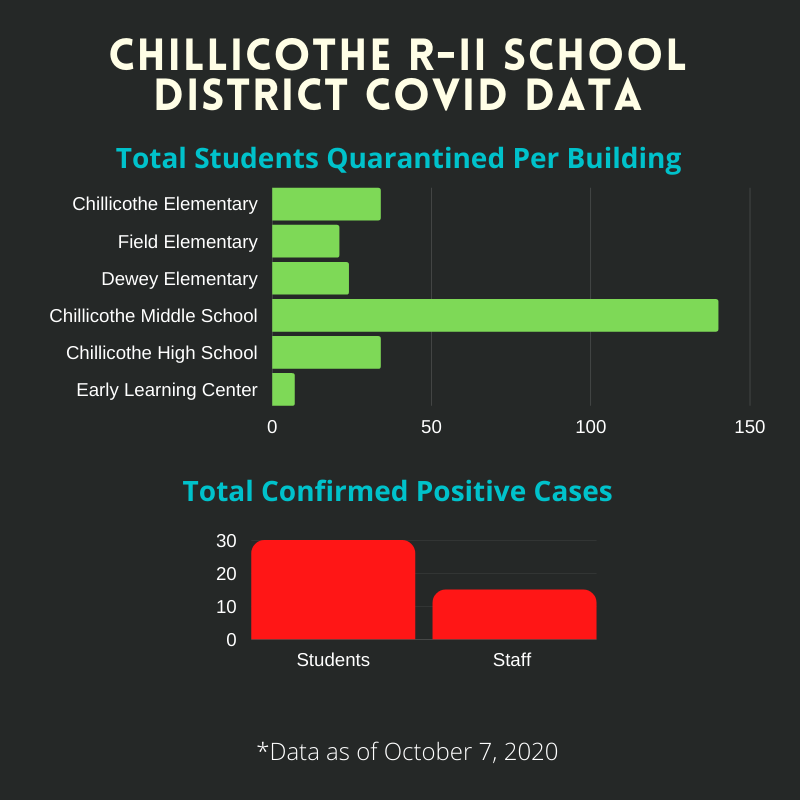 In an effort to practice social distancing, the R-II School District will be hosting VIRTUAL parent teacher conferences this year. To ensure all parents have time to meet with teachers, there will be NO SCHOOL on Thursday, Oct. 22. For more info, please see the attachment.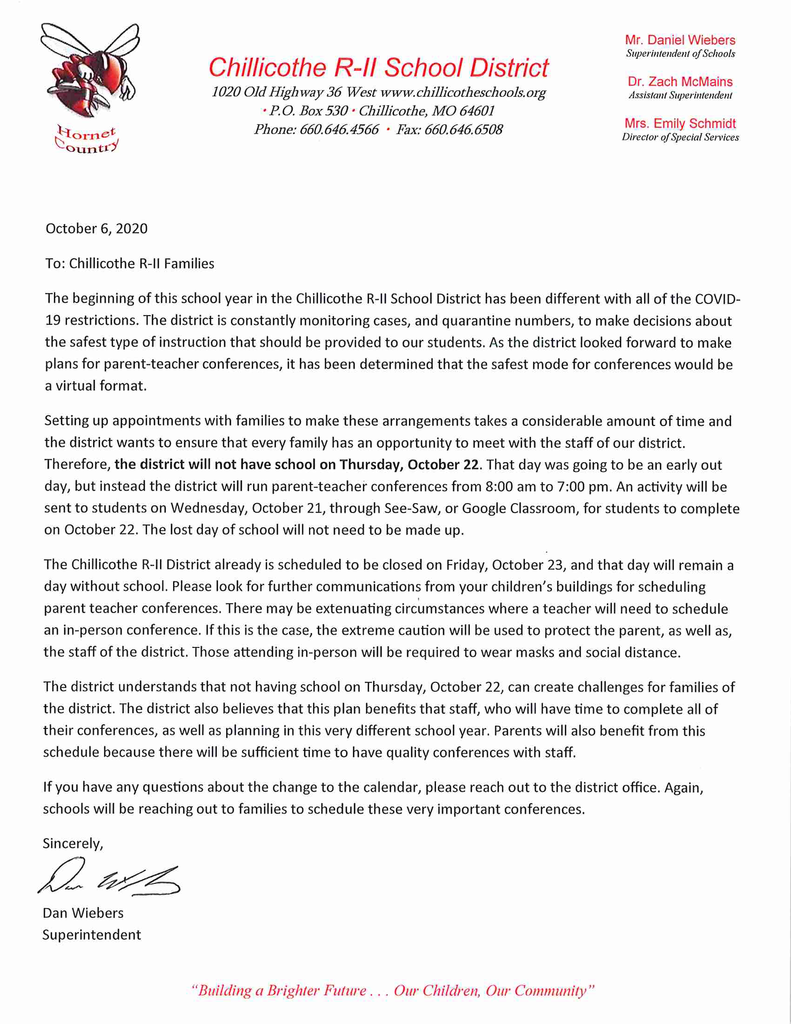 The floor is being poured at the site of the new Chillicothe R-II District Office. The new facility will open in the spring of 2021. The project is being funded through an insurance settlement after the old office was flooded in 2019. #notbadfora$1000deductible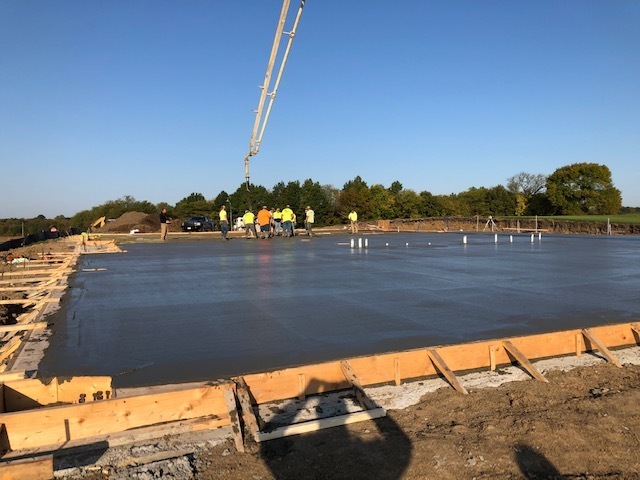 Want to track Covid cases in the Chillicothe R-II School District, county, and surrounding areas? Follow the Missouri Show Me Strong website for daily Covid updates. You can access the portal here
https://showmestrong.mo.gov/data/public-health/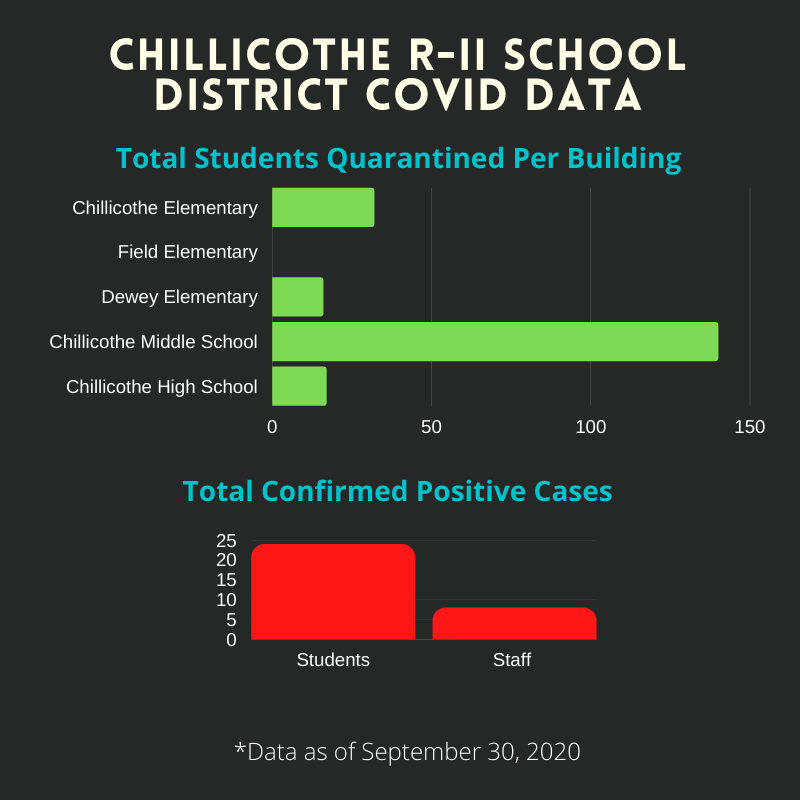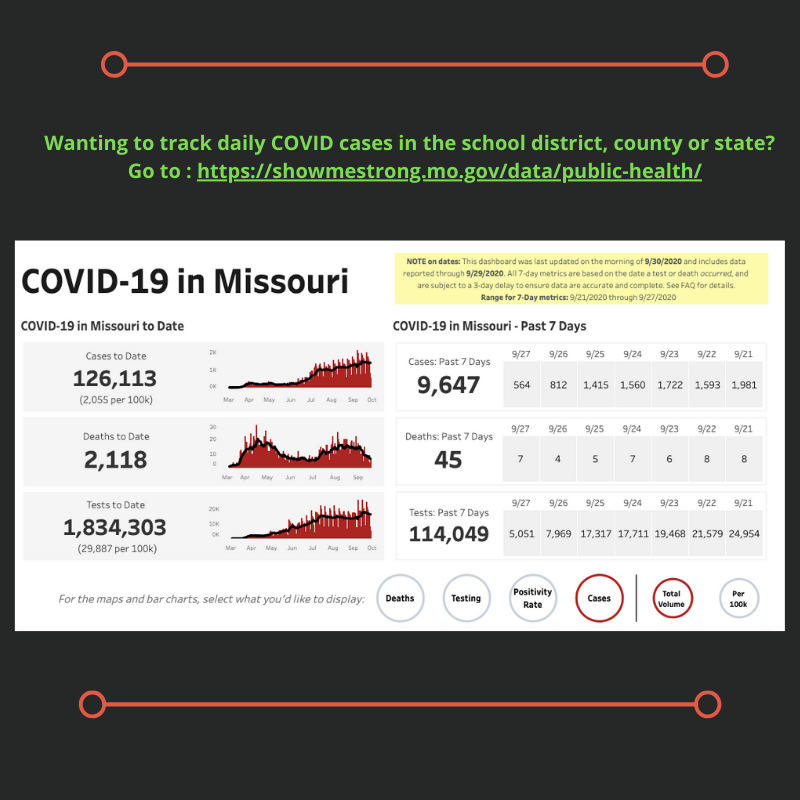 Just a quick reminder about Monday, September 28! Have a great weekend, everyone!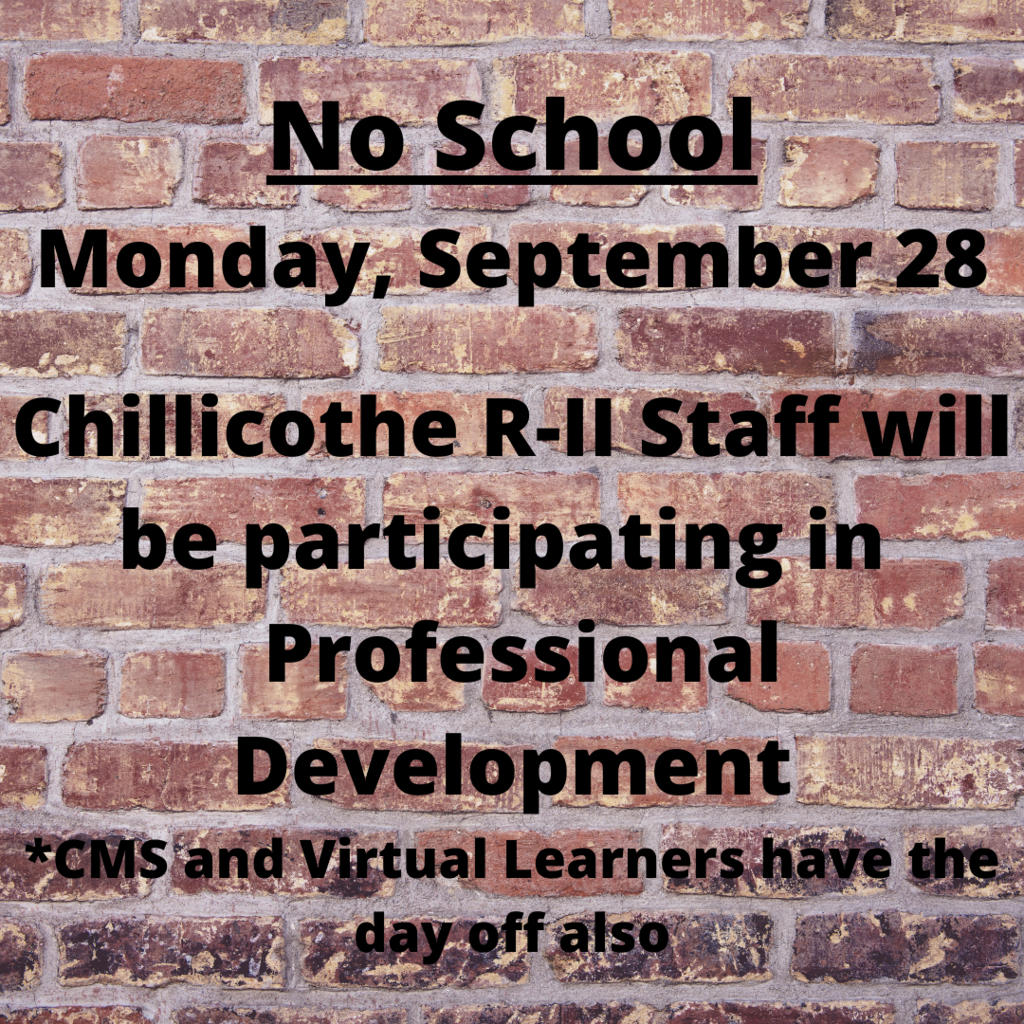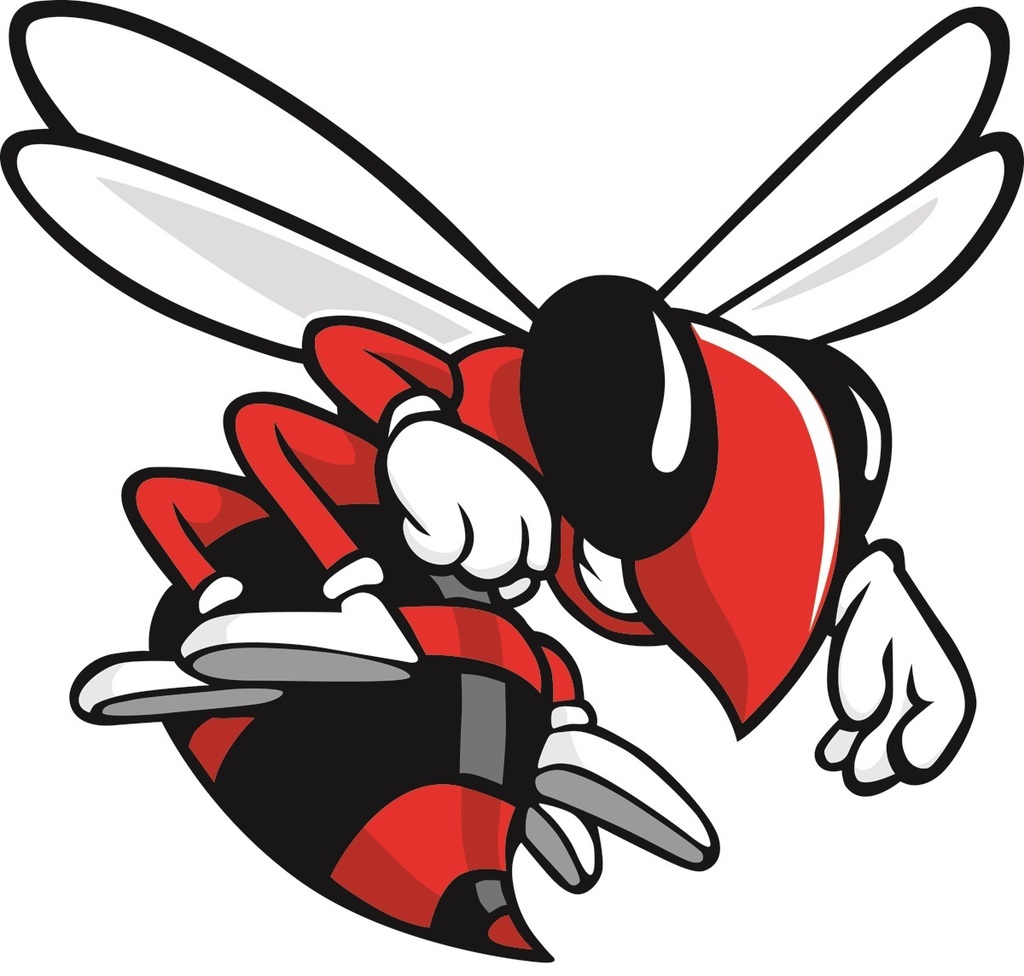 With an early dismissal planned for Friday, we thought it would be a great time to remind everyone about the scheduled early dismissal times for our buildings in 2020-21. Have a great day, everyone!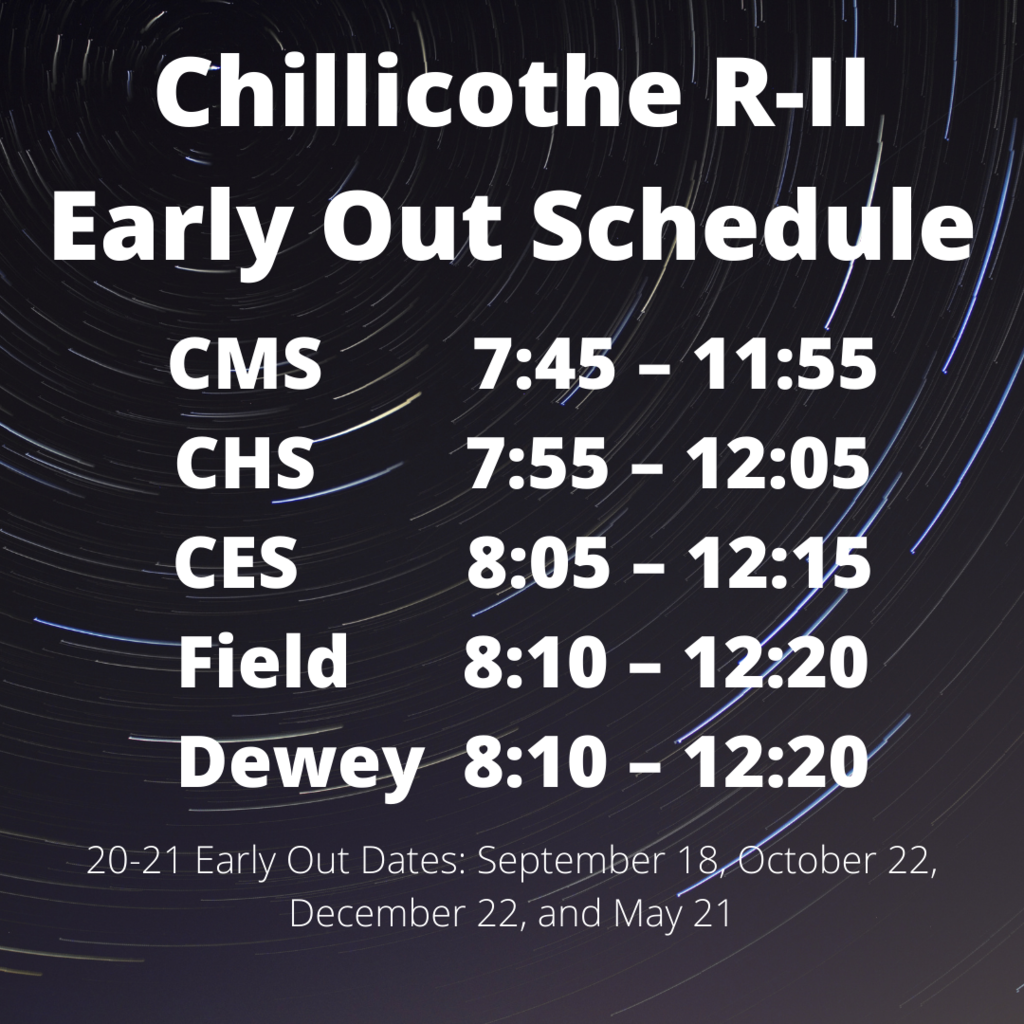 There's been an uptick in the number of quarantined Chillicothe R-II students. For more information, please read this press release.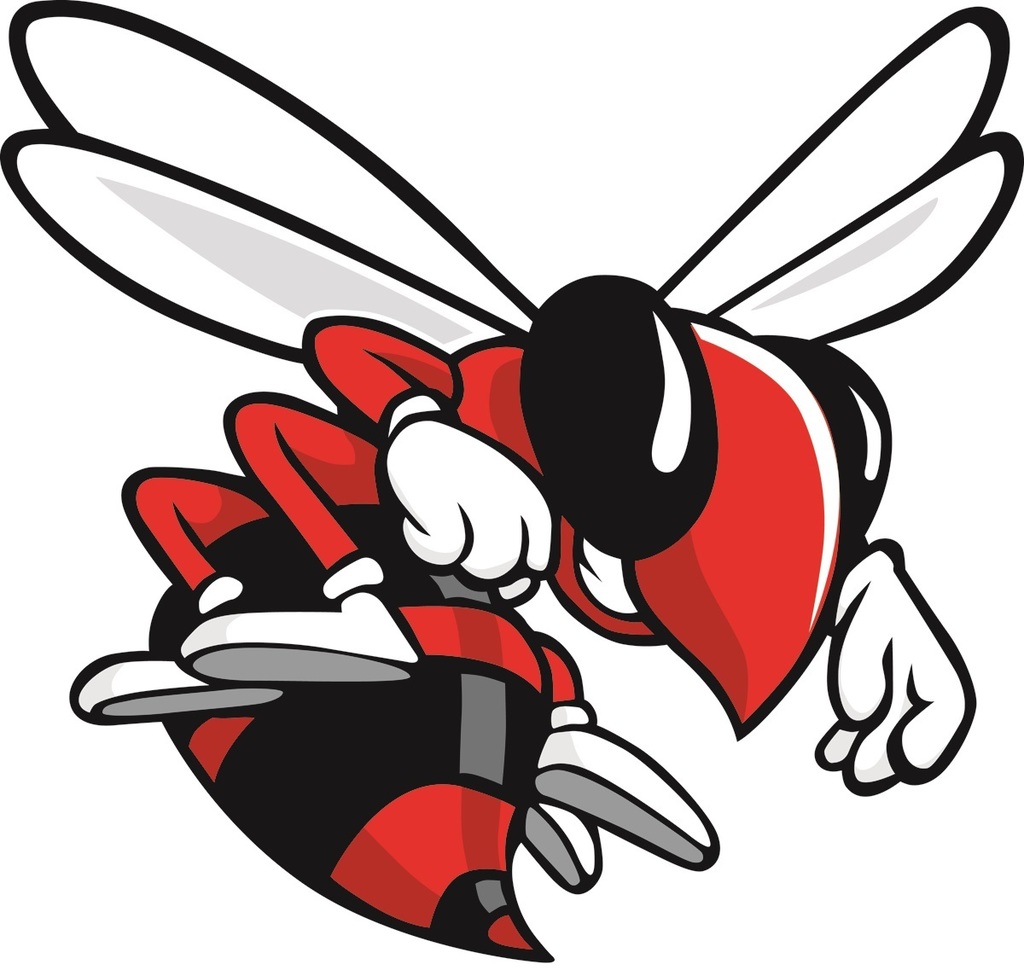 Check out this exciting news about the Chillicothe R-II meal program!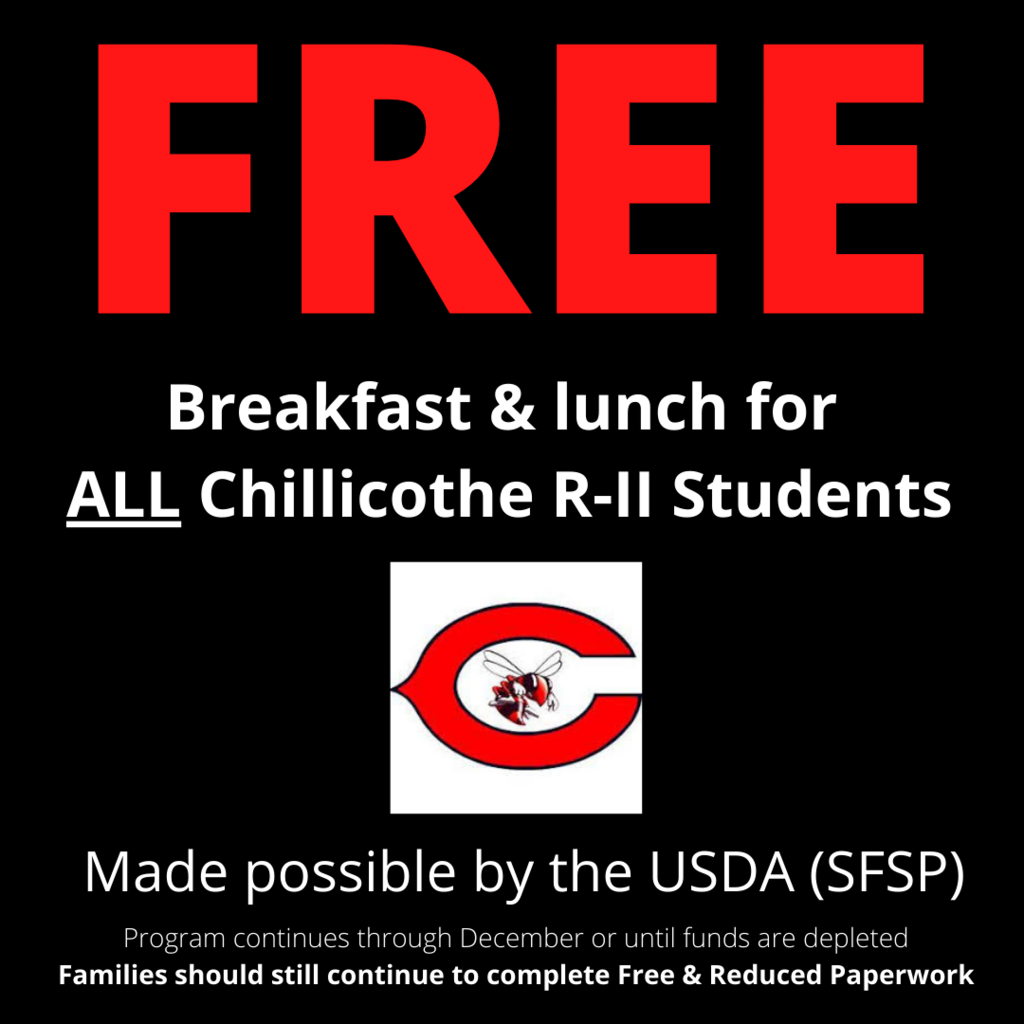 The Chillicothe R-II School District Administration has received notification of a positive COVID-19 case. Please read the related press release.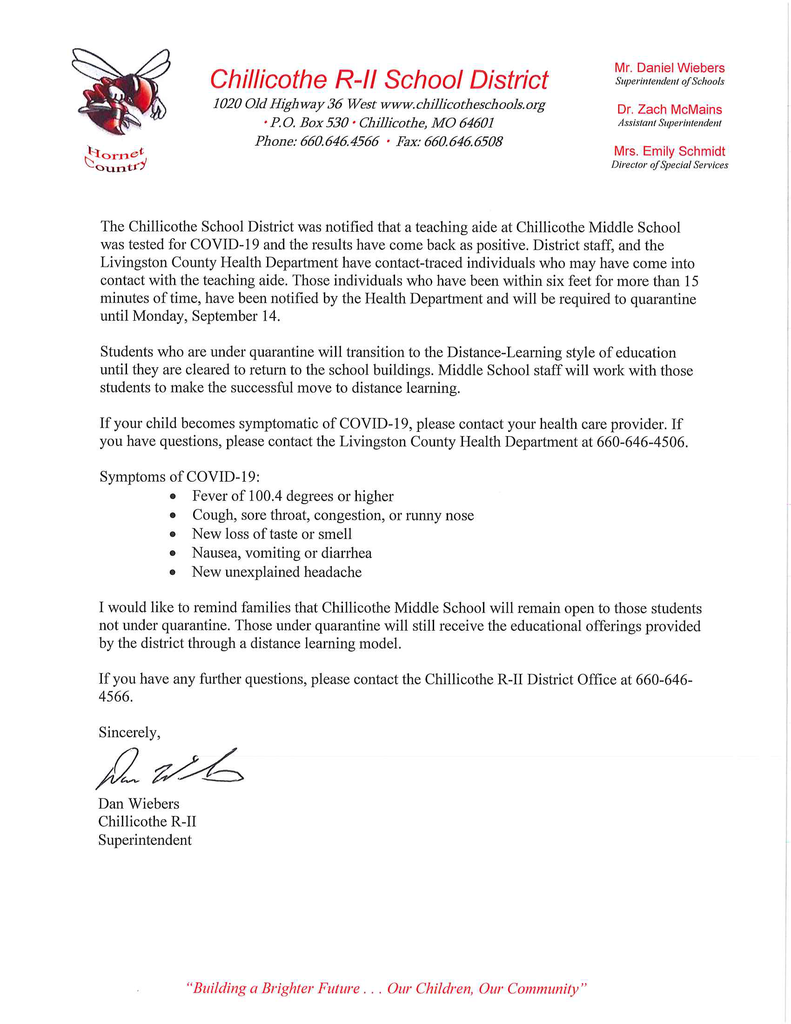 Please Read: New Morning Drop-off Procedures and Routes Beginning Friday, August 28th! Attention Parents and Guardians: In order to expedite student drop-off before school, we have changed our drop-off procedures. We hope this will create a quicker morning routine for you and your students. Before school drop-off will begin at 7:35 am. First grade students will now be dropped off at the front CES entrance along with buses. Parents dropping off 1st grade students must stay on the right side (Fire Lane) of the CES circle drive. Buses will be moving on the inside of the circle drive. Please do not pass buses as you exit. (See map below.) Kindergarten and preschool students will continue to be dropped off at the CELC/preschool entrance. If you have students in multiple grades, please continue to use the preschool entrance. (See map below.) Thank you for your cooperation as we continue to improve our processes. Note: The changes above are only for AM drop off. We will continue to use the current after-school procedures; however, we have made modification to improve our processes to speed up your child's pick-up. This includes keeping students inside the building until you arrive in the CELC circle drive. Please remember to display your student tag number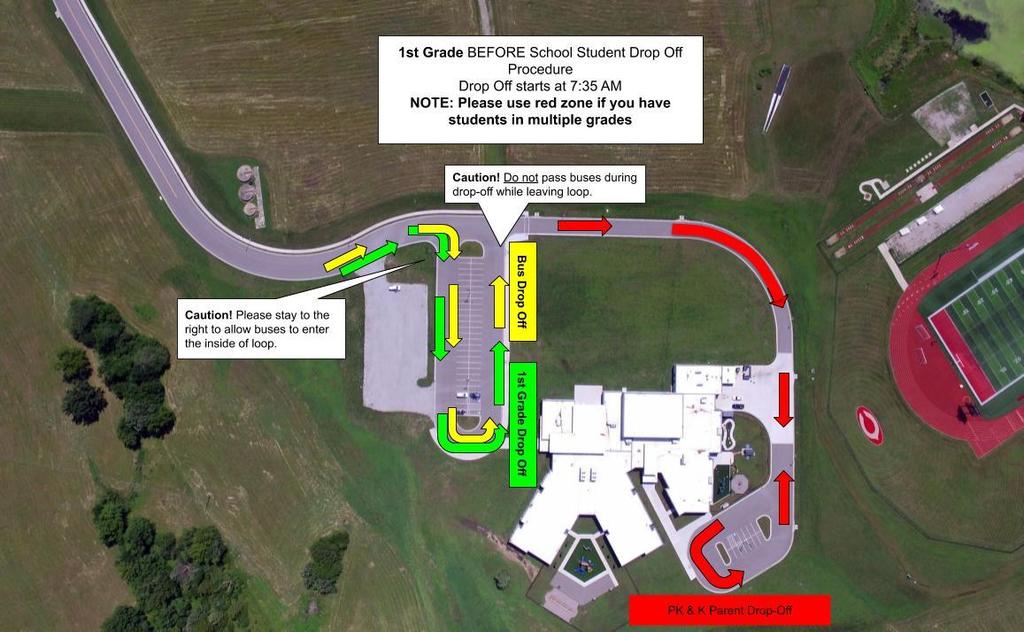 Check out the Start and Dismissal times for all R-II buildings for 2020-21. Please share!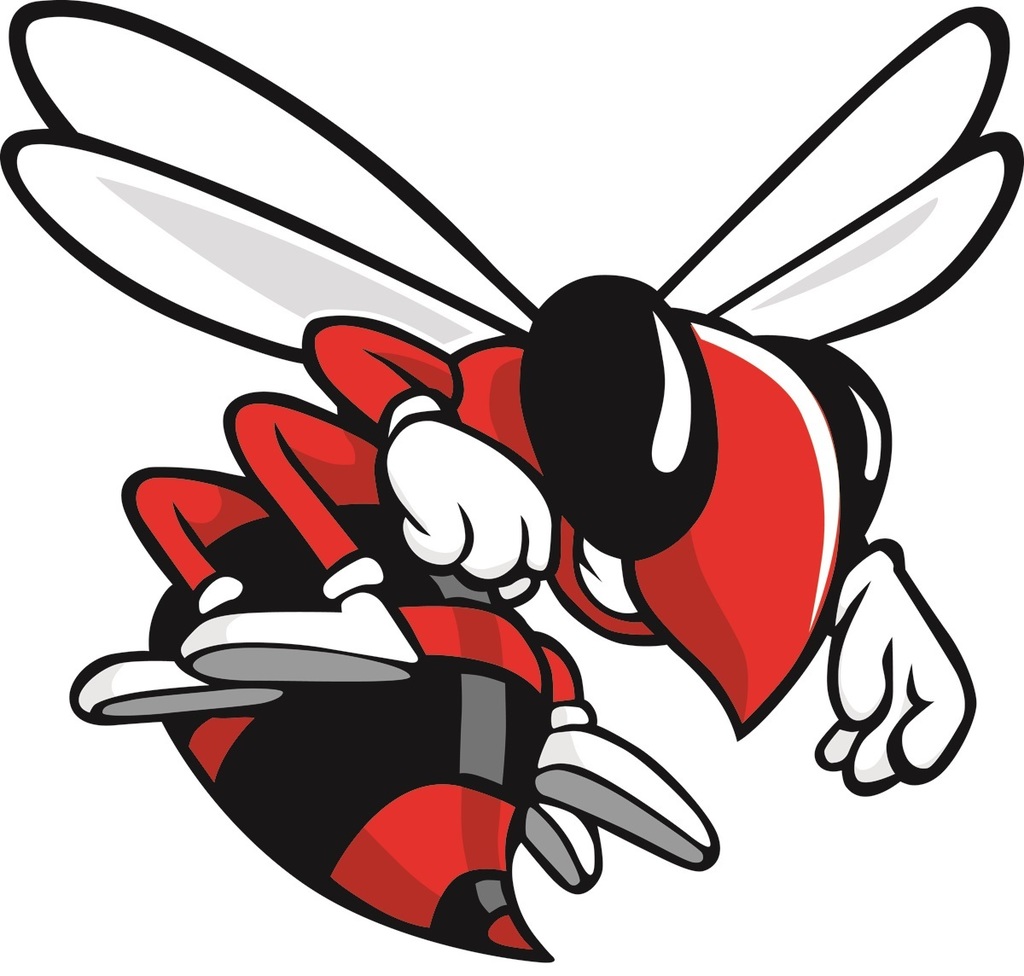 Attention all parents of 4 and 5 year old preschoolers!!! If you would like for your child to be placed at Chillicothe Learning Center for preschool this upcoming school year, please follow the link to schedule a screening appointment. 4/5 Preschool Screening Sign-Up