In case you missed it Moday, we are hosting another opportunity for you to connect with us with a repeat of our Digital Family Night. Join us at the Gary Dickinson Performing Arts Center from 6-7 on Thursday, Feb. 26th.

Join us for Digital Family Night!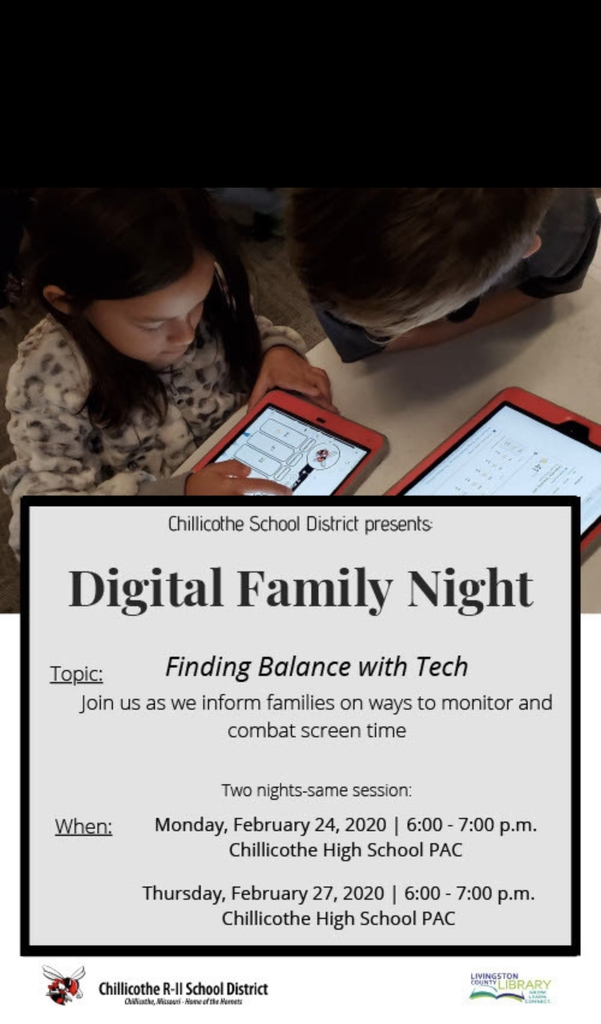 Join us for Digital Family Night. This first event in our Digital Family series will focus on finding balance with technology. We hope to see you there!

Interested Para Professionals should apply!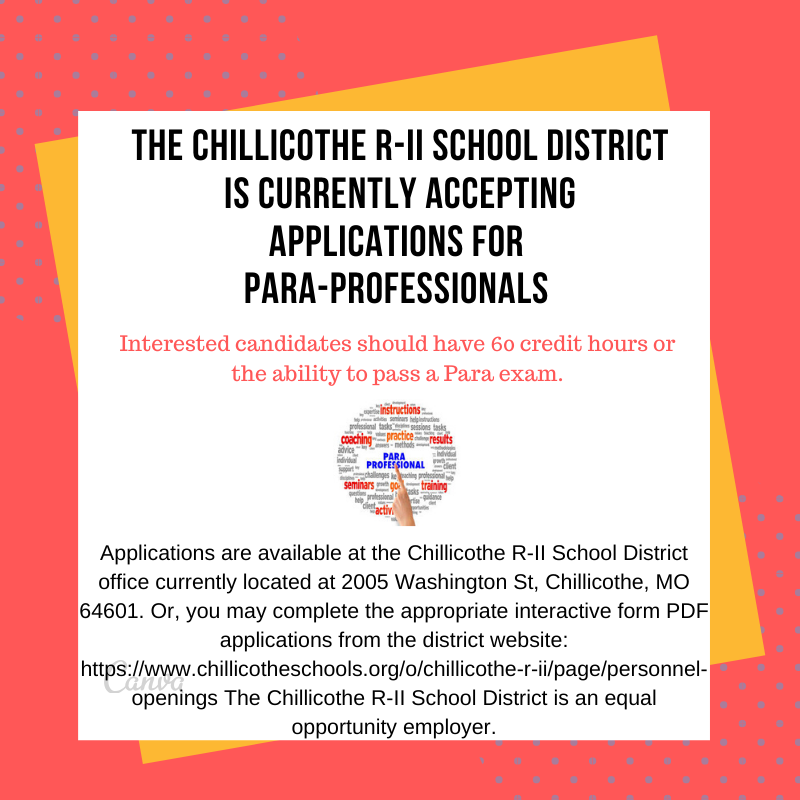 Chillicothe R-II School District is thrilled to announce our new app for mobile phones! Stay up-to-date with access to real-time sports scores, the daily cafeteria menu, news from administration, student stories, and even emergency notifications. We hope you are as thrilled as we are!